TRANSITIONS 2020 Exhibition in Brussels
Exhibition opportunity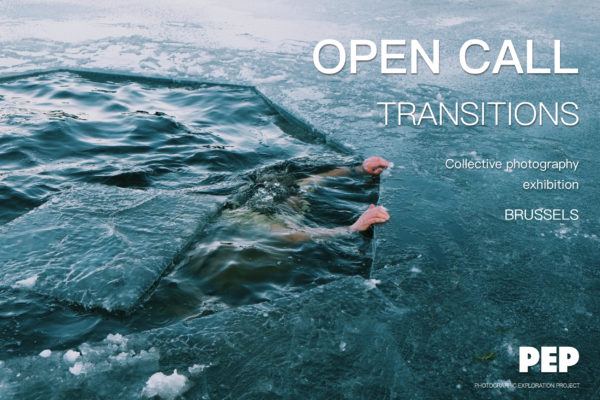 Transition is the process of changing from one state or condition to another. The moment of the in-between is often very special. For this new exhibition, we invite artists to consider ways in which photography can explore this concept. The fields in which the notion of transition can apply are numerous: politics, society, biology, culture, environment, climate, psychology, technology, architecture, and many more. It can be considered in a global perspective or related to one's personal story, being for instance a formal, physical or mental transformation regarding gender, status or age. All approaches of the subject are welcome. More than anything, we are looking for works that open up new perspectives or ways of thinking.
The selected artists will take part in a collective exhibition at the gallery of Peinture Fraîche in Brussels in June 2020.
Prizes:
Exhibition opportunity
Online exposure
The selected artworks will be featured in PEP's magazine
Eligibility:
The competition is open to any photographer, from any country.
Copyrights & Usage Rights:
All images and texts provided by artists and presented on the PEP's website are protected by copyright and remain property of their author. By entering this competition, you allow PEP – the organiser - to use your artwork (images and related text) in its online communication and printed material. PEP has the right to use the submitted artworks on its website and on any other form of communication (including social media, magazines, platforms for art opportunities and events...).
Theme: