Ucraft + Unsplash
Show us what creativity means to you.
Deadline: 3 July 2017
Entry fee: Free
Submit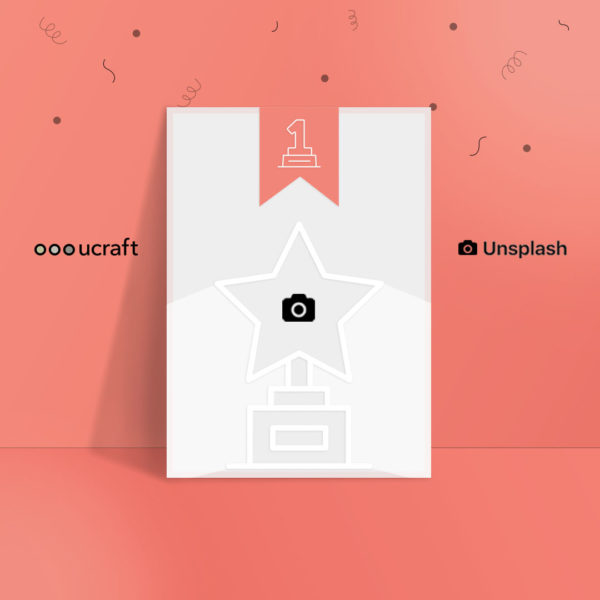 Unsplash and Ucraft joined forces and decided to celebrate creativity together with a collection of photos created by you.
All you need to do is to submit a photo and show us what creativity means to you and we will add it to personalized collection on Unsplash!
Together with Unsplash team, we'll choose 10 photos and those photos will be included in the final collection.
Your effort won't be just for glory, for the selected 10 Ucraft will give out free one year subscription to our 'For Builders' plan.
To participate in this creative collection you need to:
Submit one or more photos to Unsplash that fit into the 'creativity' theme.
When submitting your photo, add "Ucraft" as the caption.
Make sure that your photos comply with the Unsplash Guidelines. Also, keep in mind that your photos will be licensed under the Unsplash License so check that out first.
What happens next:
Once you submit your photo, the Unsplash Editorial team will review it and decide if all the above mentioned guidelines are met. All approved photos will be featured on the Ucraft collection page.
The Unsplash + Ucraft team will choose 10 photos that resonate with us the best and notify those participants via email.
Prizes:
- Full year of free 'For Builders' subscription for Ucraft website builder
- Massive exposure because your photo will be featured on the Unsplash Homepage - one of the most popular homepages on the internet.
- Your photo will also be included in both Unsplash and Ucraft newsletters.
- A social media shout-out from Ucraft's social media channels and Unsplash's Instagram account.
- The Unsplash team will send you their special swag pack.
- The Ucraft team will arrange that you get featured on our blog.
Eligibility:
Everyone can participate
Copyrights & Usage Rights:
All photos on Unsplash are licensed under the Unsplash License which means they can be used for anything for free.
Theme: