Underwater Photo Competition
Want to win a diving holiday in the Red Sea?
Deadline: 30 June 2018
Entry fee: Free
Submit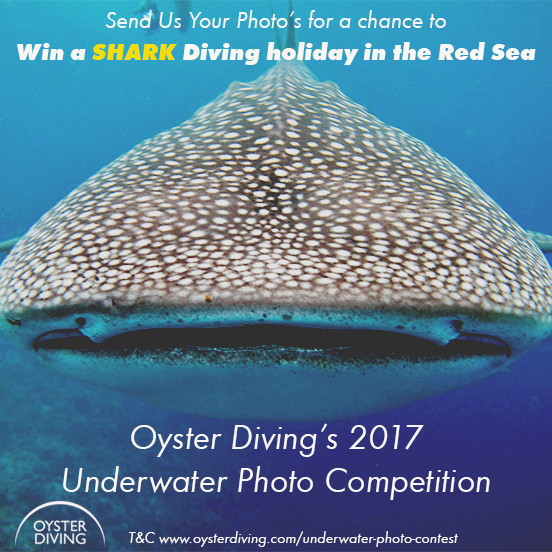 It's time to get diving because we are searching for the ultimate diving snap! Do you like diving and capturing incredible pictures of captivating marine life? Then this competition is for you! Your photo will be judged by the chairman of the British Society of Underwater Photographers, Paul Colley and the winner will receive a free diving holiday in the Red Sea!
Prizes:
A free diving holiday in the Red Sea.
Eligibility:
Open to international photographers over the age of 18.
Copyrights & Usage Rights:
By entering, you grant to Oyster Diving a limited, non-exclusive, worldwide license to reproduce and republish your entry, along with your name and likeness, in any and all media, solely for the purpose of promoting the Content or future related contests by Oyster Diving, without further permission, notice or compensation (except where prohibited by law).
Theme: