Union Of Lights 2020 World Photography Contest
The Best in World Photography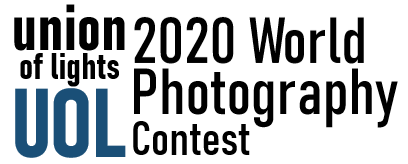 Union Of Lights World Photography Contest is founded to celebrate photography, its history and most of all, its art form - the subtle balance between aesthetics and purpose, aesthetics - the desire to attain ultimate beauty in reality through the use of a camera - and purpose - the natural dependency and need to express what is inherent.
Our Categories: Abstract, Action & Motion, Architecture, Black-and-white, Creative, Fashion, Food & Drinks, Landscape, Nature & Wildlife, Objects, People, Street & Lifestyle
Prizes:
Up to $10,000 US in cash prizes awarded to (1) one Overall Winner and to Winners in each category
Eligibility:
Open to all photographers worldwide
Copyrights & Usage Rights:
Copyright of the images will remain at all times with the photographer. Union Of Lights holds the rights to publish all submitted photos including second and third party sites.
Theme:
Abstract Architecture Black and White Fashion Landscape Nature People Street