Union Of Lights 2021 Luminance Award
Join An Unforgettable Event In Photography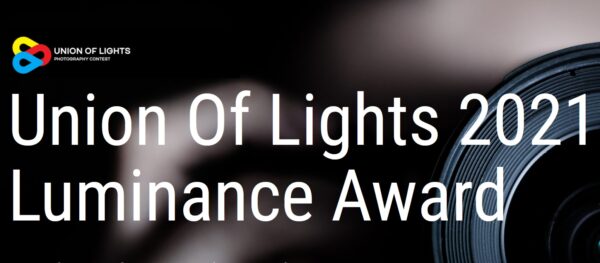 Union Of Lights 2021 Luminance Award is founded to celebrate photography, its history and most of all, its art form - the subtle balance between aesthetics and purpose, aesthetics - the desire to attain ultimate beauty in reality through the use of a camera - and purpose - the natural dependency and need to express what is inherent. Union Of Lights recognizes and celebrates the world's best photographs.
Prizes:
Luminance Award (Best Photograph Overall): Up to $3,000 US (30% of all Entries)
Category Winner: Up to $120 US (30% dividend of all Entries)
Eligibility:
Open to all Photographers worldwide
Copyrights & Usage Rights:
By entering the competition, the photographer grants Union Of Lights and its partners an exclusive, royalty-free, irrevocable license to publish the photo(s) for any purpose directly connected with the competition.
Theme:
Abstract Architecture Black and White Fashion Landscape Nature People Street Wildlife