(Un)Natural Cycles: Air, Water, Land
JURORS' AWARDS $300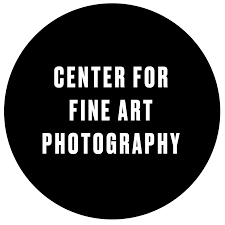 As the effects of climate change become more pronounced, the earth's cycles and habitats are changing in unexpected ways. Let's explore a visual conversation about both earth and human ecosystems with reactions, challenges, warnings, and possible solutions for our shared future.
JUROR | Elizabeth Cheng Krist
A founding member of the Visual Thinking Collective, Elizabeth Krist is on the boards of Women Photograph and of the W. Eugene Smith Fund. She was a National Geographic magazine photo editor for over 20 years. She recently freelanced for The New Yorker. Kristcurates exhibitions, teaches, and judges grants and exhibitions.
ABOUT US | Founded in 2004 in Fort Collins, Colorado, the Center for Fine Art Photography is a nonprofit 501(C)(3) arts organization. We provide support to photographic artists through exhibition, promotion, portfolio reviews, publication, education, and connection to a large community of other artists, curators, gallery owners, and photographic professionals.
Prizes:
ARTIST HONORS AND AWARDS:
All selected artists' work is included in the online exhibition complete with artist website links. The Center also provides event press releases and social media promotions with an audience of 180,000+ followers internationally.
JURORS' AWARDS $300
DIRECTOR'S AWARD $300
HONORABLE MENTIONS
VIRTUAL REVIEWS – Six selected exhibitors will have virtual 20 min. reviews with the juror.
Eligibility:
Our calls for entry are open to all photographers, worldwide. The Center invites photographers working in all photographic mediums, digital, film, mixed, and unique processes to participate.
Copyrights & Usage Rights:
All submitting artists retain the copyright to their images. Only artists whose submissions are chosen for the exhibition grant The Center for Fine Art Photography the right to use their images for the purpose of promoting the artist, Center programs, exhibitions, and subsequent display on the Center's website of current and past exhibitions. Artist's recognition is provided with any use (we want to give you the credit!). Images may be placed on social media by the Center for Fine Art Photography with artist credit.
Theme: