URBAN 2019 Photo Awards Contest
Amazon Voucher: 1.500 €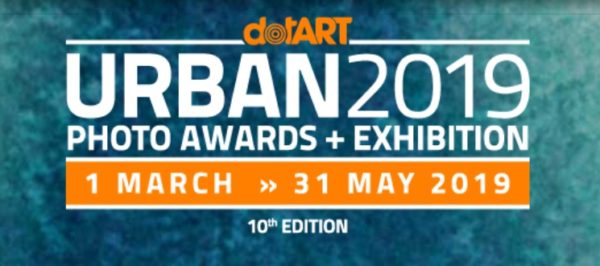 An international photography competition now in its 10th edition.
URBAN Photo Awards is a photo contest that sees every year thousand of participating pictures and hundreds of participants from all over the world. It is an always growing international photography competition, one of the very few that goes "over the boundaries" of Internet offering to photographers real visibility through dozens of international photo exhibitions.
The competition is open to all and features two distinct sections, one for Themed photos, one for Projects, Portfolios & Series. It is possible to participate in both sections.
The contest's main theme is Urban Photography, that explores all photography forms set in the urban fabric. The star of the show: the City. Daily life in the city and in small villages, artistic views, architectural geometries, the fragments of colour that break the city greyness.
Prizes:
Winner Overall
Personally chosen by the president of the jury Martin Parr among the 4 first ranked in each thematic area (Street / People / Spaces / Creative) during the awards ceremony on Saturday 26 October 2019 at Trieste Photo Days.
Amazon Voucher: 1.500 €
Guest of Honor at Trieste Photo Days 2019 + 1 free night for 2 in Trieste (€ 80 value*) for URBAN Photo Awards Final Ceremony
Guest of Honor at the gala dinner with Martin Parr and Nick Turpin
Winner's Exhibition at Trieste Photo Days 2019
Prizes offered by Technical Partners (TBA)
URBAN 2019 Trophy – Martin Parr
Publication: online and on a photographic volume
9 Blow Photo magazine issues (225 € value)
1 Stroppa strap (33 € value)
Medal
Eligibility:
The competition is open to al
Copyrights & Usage Rights:
The participant, in regard to all of his/her ranked works, grants to dotART a complete, non-exclusive, irrevocable license to use. The association dotART reserves the right to use them within the scope of its own non-profit associational activities after sending an official communication to the author.
The Author, whose name will always be attributed to the work, maintains in any case his/her moral rights in regard to the work, in addition to the intellectual property rights to the same.
Theme: