ViewPoint Gallery's 2017 International Photography Competition
Exhibit your award winning photography at ViewPoint Gallery
Deadline: 15 April 2017
Entry fee: $20 US per three entries. Multiple entries allowed.
Submit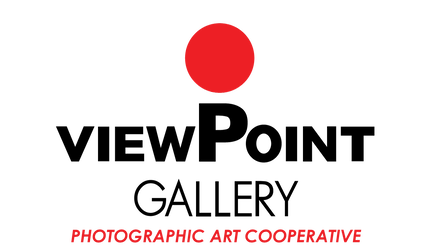 Announcing the fifth annual call for submissions. This is an opportunity to exhibit your work for one month at ViewPoint Gallery, the only gallery in Halifax dedicated solely to photography. The competition is open to all subject matter. 12 winning images will be selected from the digital entries. A jury of 3 professional photographers selected by ViewPoint will jury submissions. One winner will be exhibited monthly. These winning images will be professionally printed, framed, exhibited and offered for sale by ViewPoint Gallery starting in June, 2017. In addition, winners will have their work publicized by the gallery with media/press releases and the images will be promoted on Viewpoint's website, newsletter and Facebook page.
Prizes:
Twelve winning images will be selected for exhibition at ViewPoint Gallery – one image will be exhibited monthly. The winning images will be professionally printed and framed at no cost to the photographer. The images will be promoted on ViewPoint's website and newsletter.
Each winning image will be matted, framed, and displayed as ViewPoint Gallery's featured International Artist of the Month. Winning images will be available for sale at a price set by the artist. If the framed image is sold in the Gallery, the artist will receive the full sale price minus a 15% processing fee. Any unsold prints will be disposed of in a confidential and safe manner within one year of exhibiting. Unsold prints will not be returned.
Eligibility:
Eligible applicants may be located anywhere around the world. Current ViewPoint members and their immediate families are ineligible. Only images submitted by the artists who created them and hold sole copyright will be considered. Each winning image will be exhibited for one month between June 2017 and May 2018 with the month to be chosen by ViewPoint Gallery. Winning entrants agree to give ViewPoint Gallery permission to print and exhibit the work and to use the submitted images in publicity and media promotion. Please note: The photographers retain copyright of submitted images.
Copyrights & Usage Rights:
You will be required to provide a full resolution file for printing, to be submitted via ViewPoint's FTP site. Detailed instructions will be provided when the winning images are selected.
Your full-resolution images must adhere to one of the following image size standards:
12 x 18 inch (30.5 x 45.7 cm) at 300 ppi (landscape or portrait orientation)
15 x 15 inches (38 x 38 cm) at 300 ppi
You will be required to provide a biography (150-word maximum), an artist statement (150-word maximum), website URL (if applicable), pricing, and contact information. (If English is not your first language, be assured that we have editors ready to help.)
Theme: