Vincent van Gogh Photo Award 2021
Vincent van Gogh Photo Award: • 1st prize: € 1,000
Deadline: 30 March 2021
Entry fee: • one image: € 10 • two images: € 15 • three images: € 20
Submit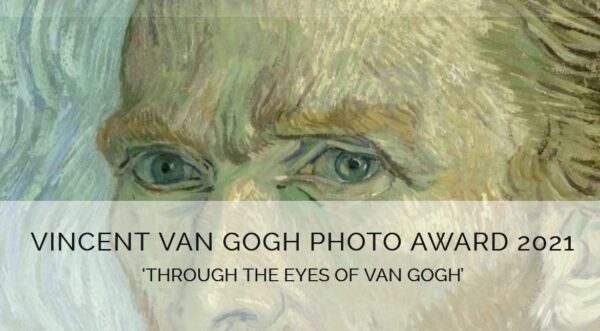 Let the theme 'PURE' inspire you in a contemporary way. Think out of the box, just like Vincent used to do. Surprise everyone! Let the camera be your paint brush and participate in this contest!
Pure is unmistakable for the work of Vincent van Gogh and was partly chosen as the theme for this 3rd. Vincent van Gogh Photo Award edition. An inspiring theme with many creative possibilities and freedom, and certainly something that plays in the present time.
– Is water still pure?
– Our food?
– Nature?
– Are people still pure and who and what are they, especially in this age of social media?
– Can we still be pure?
We are looking for these topics.
The possibilities are endless!! Be inspired by our theme, with your images!
There is no need to refer to-, or incorporate Vincent van Gogh or Nuenen in the photo(s).
The title of this event is a tribute to Vincent.
He recorded with a brush, what he saw and experienced.
You can do this through the lens of the camera, because maybe your picture hangs in the living and working world of Vincent in his period in Nuenen!
Let your inspiration as a photographer take its course.
Prizes:
Vincent van Gogh Photo Award:
• 1st prize: € 1,000
• 2nd prize: € 500
• 3rd prize: € 250
Student Award:
• 1st prize: € 500
• 2nd prize: € 250
• 3rd prize: € 125
During the fall of 2021, ALL WINNING ENTRIES will be exposed during AN OUTDOOR EXHIBITION in the center of the city of Nuenen – the Netherlands.
The approx. 50 winning entries will be located at strategic locations related to Vincent van Goghs period in Nuenen – the Netherlands, where he created most of his works.
Walking through the historic center of Nuenen, the visitor will step into the world of Van Gogh and enjoying the Photo Exhibition at the same time.
Eligibility:
All students can participate in the Student Award
Copyrights & Usage Rights:
Winning work will only be published in the online gallery and in promotion related to the Vincent van Gogh Photo Award.
This will included print and a three week outdoor exhibition in the city center of Nuenen – the Netherlands
Theme: