"We Love the Coast 2017"
A Chance to Have Your Work Framed and Displayed in a Cornwall Gallery
Deadline: 23 January 2017
Entry fee: £5 for one entry, £8 for two entries, £10 for three entries.
Submit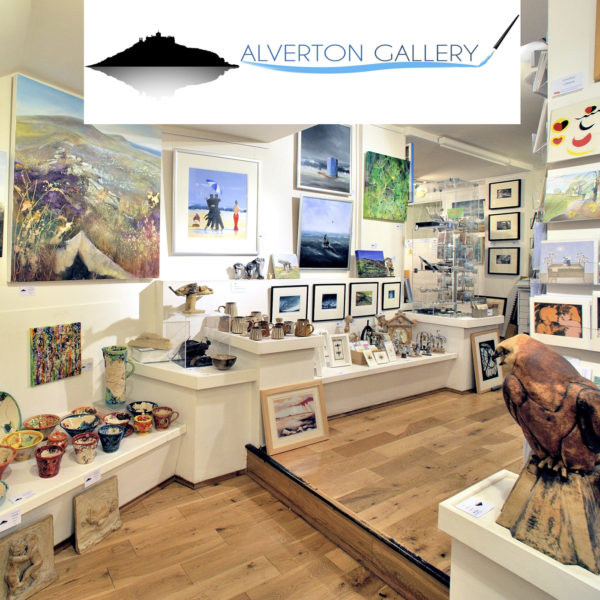 Creative professional and amateur photographers from around the world are invited to enter the inaugral Alverton Penzance International Photographic Contest entitled "We Love the Coast." This contest is hosted by the prestigious Alverton Gallery, Penzance, located in the heart of "Poldark Country" and Cornwall's world-famous art scene. Like many competitions of its kind there are cash prizes and certificates for the winning images but in addition the gallery will frame and display, at no cost to the photographer, the best ten images of the contest within the gallery's exhibition space as well as displaying the same ten images on the gallery's website and social media. These unique-to-Cornwall prizes will give the photographers exposure at a busy location close to the celebrated Penlee House and Newlyn Galleries, Penzance, and prints of the images will be offered for sale to the general public (terms and conditions apply).
So email your best coastal shots to PenzanceSubmissions@gmail.com
We look forward to seeing your work on the gallery walls.
Prizes:
£75 cash prize and Gold certificate for first prize, £50 cash prize and Silver Certificate for second prize, £25 cash prize and Bronze certificate for third prize, Honourable Mention certificates for the remaining top ten winners, plus all the top ten entries will each have their image displayed in a leading Cornwall gallery and on its website and social media.
Eligibility:
Amateur or professional age 18 or over, worldwide except where prohibited by law.
Copyrights & Usage Rights:
All images submitted must be the original work of the entrant who must be the copyright holder. The entrant is solely responsible for ensuring that all permissions and releases have been obtained in respect of all images submitted. On this basis the entrant will at all times retain copyright to his or her work. By submitting to our contest an entrant acknowledges that, should an image be awarded a place in our top ten winner's list, the entrant grants us the right to reproduce the image by way of a physical print for display at the Alverton Gallery, Penzance, UK and by way of digital imagery on the Alverton Gallery's website and social media. The gallery will not offer any digital imagery for sale. Should a physical print be sold by the Alverton Gallery the photographer shall be paid 20% of the gallery price. At all times the entrant will be credited as the photographer and copyright holder.
Theme: