Wild Lens Magazine Photographer of the Year 2022
$1000 - The Wild Lens Magazine Wildlife Photographer of the Year
Deadline: 15 November 2022
Entry fee: $15 per image
Submit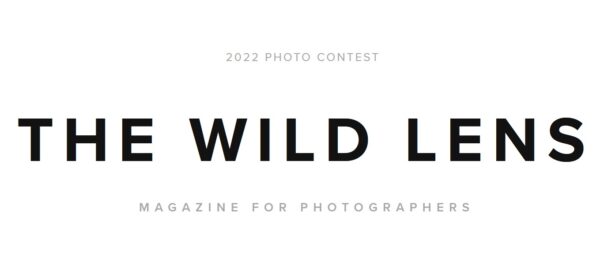 Announcing the 2022 Wild Lens Magazine Photo Contest.
The Wild Lens Wildlife Photographer of the Year will be chosen as well as first through third place awards in the following categories: Mammals, Birds, Youth, Black and White, Underwater and Macro.
Photos submitted must be at least 640 pixels on the shorter side, and no more than 2000 pixels on the longer side. Image files should be no larger than 2MB, in JPEG format. Finalists will be asked to submit RAW images.
Basic editing, including color enhancement, the use of filters, and cropping of the photo(s) is acceptable, provided any such editing does not affect the authenticity and/or genuineness of the photo(s).
Prizes:
$1000 - The Wild Lens Magazine Wildlife Photographer of the Year
$100 - First in Category
$50 - Second in Category
$25 - Third in Category
Winning photos will be printed by Bay Photo Lab and exhibited at The Old Wrigley Building, Santa Cruz, California, U.S.A, 2023.
Eligibility:
All submitted photos must contain the original EXIF metadata information.
Copyrights & Usage Rights:
-
Theme: