Wildlife Artist of the Year 2020
First prize £10,000, second prize £1,000
Deadline: 10 February 2020
Entry fee: £25 or £10 for annual Wildlife Shepherds
Submit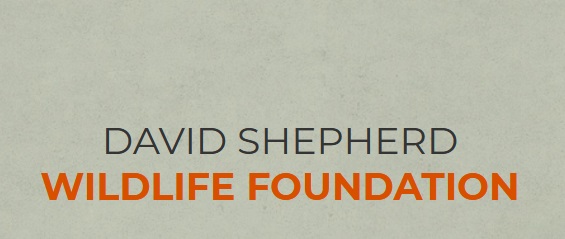 Wildlife Artist of the Year was established by David Shepherd CBE FRSA (1931 – 2017) and embodies his vision for 'The Art of Survival' – using art for wildlife conservation.
Internationally renowned, Wildlife Artist of the Year brings together a wide range of artists and art-lovers from all over the globe to celebrate our planet's wildlife through some of the world's most exciting and diverse wildlife art. Since the competition began in 2008, it has attracted more than 10,000 entries, raising more than £1.2m to fund David Shepherd Wildlife Foundation's (DSWF) vital work.
Prizes:
- Overall Winner: One artwork is selected as the overall winner of Wildlife Artist of the Year 2020 and is awarded a prize of £10,000.
- Second Place: (Proudly sponsored by Barlow Robbins) One artwork is selected as the runner up of Wildlife Artist of the Year 2019 and is awarded a prize of £1000.
- People's Choice: Every visitor to the exhibition at the Mall Galleries, SW1 has the chance to vote for their favourite artwork. The artwork with the most votes by the exhibition closing date is awarded a prize worth £500.
- The Artist Award: (Proudly provided by The Artist magazine) Chosen by a leading art publication, The Artist Award winner is given a profile feature for publication in The Artist, print and digital issues.
Exhibition:
Once submissions close, entries will be narrowed down by our acclaimed panel of judges to a final shortlist. All shortlisted submissions will then be exhibited for sale at the at the Mall Galleries, London SW1 between 27 – 31 May. As agreed upon entry, all sales of shortlisted artworks are divided between the David Shepherd Wildlife Foundation and the Artist. Overall and Category winners will be announced on opening night.
Eligibility:
The competition is open to amateur and professional artists aged 17 and over and welcomes all traditional artistic mediums (excluding digital and photography).
Copyrights & Usage Rights:
Entries must feature work completed within the last five years by the entrants themselves and must be their own original work. Work completed before 10 February 2015 cannot be entered. The artist must be the sole author and owner of the copyright of all artwork entered. Artists using exact reference f rom another professional artist or photographer will need permission f rom the copyright owner. Source material and proof of permission to use must be made available if requested by the judges. DSWF accepts no liability in the publication of unlawfully reproduced art.
Theme: