Win up to $600 in the VotoArt WonUp One on One Challenge
Win up to $600 in the VotoArt WonUp One on One Challenge
Deadline: 31 December 2015
Entry fee: $10
Submit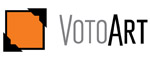 Enter your photo to challenge the current WonUp Champion in one of 12 category's. The winner of the match up between the Champion and your photo collects $5 and faces the next Challenger. Every time your photo wins you collect another $5. Up to $600.  If your photo looses a challenge or reaches the $600 limit it is automatically entered into the VotoArt Weekly cash contest for another chance to win cash prizes.
Prizes:
Your photo has two chances to win cash. It can win up to $600 in the WonUp and then it will automatically go to the weekly contest where it will have a chance to win another cash prize. This cash prize is based on a percentage of the entry fees. The minimum amount for the contest is $35 and this goes up with new entries into the contest so tell your friends to come join the fun.
Eligibility:
You must be 18 or have parental consent.
Copyrights & Usage Rights:
Photographers keep all rights to their photos. VotoArt simply has the right to display them on their site and social network channels and use them for promotions of the site. There is an added opportunity for winning photos to make money from a business that sponsors them on the VotoArt site Champions page. If a photo is sponsored by a business the photographer will automatically receive $50. This does not give the business the right to use the photo other than on the VotoArt site. The photographer maintains all rights to their photo.
Theme:
Abstract Architecture Digital Art Landscape Nature People Sports Wildlife Multi-categories Other