Wisden-MCC Cricket Photograph of the Year 2019
The winner will receive £2,000
Deadline: 6 January 2020
Entry fee: Free
Submit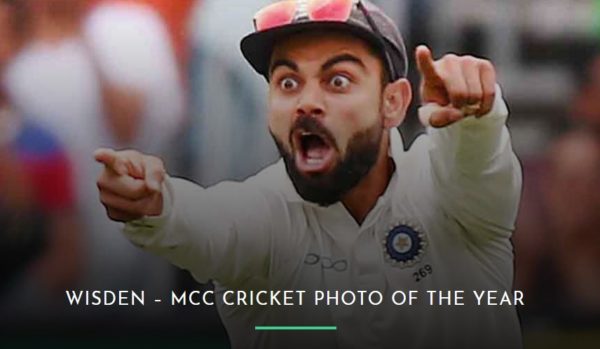 The competition is part of MCC's drive to promote and sustain cricket in all of its forms in all corners of the globe, from an international match played in front of thousands, to a game between children played on the streets.
All photographs entered must have been taken in the 2019calendar year and should demonstrate the skill and artistry of the photographer. Images can be from anywhere in the world, and there is no restriction on subject matter as long as it has a cricket theme. Action shots, landscapes, portraits, images of dramatic or aesthetic appeal all are equally welcome. All photographs entered must be free of any third party restrictions regarding their use and publication.
Prizes:
The top three images in the 2019 competition will appear as the first three colour photographs in the 2020 edition of Wisden Cricketers' Almanack. The winner will receive £2,000, the two runners-up £1,000 and a further eight shortlisted entries will each receive £250.
All eleven shortlisted entries will be put on display at Lord's, and will be seen by tens of thousands of visitors to the Home of Cricket.
Eligibility:
the contest is open to all photographers, amateur or professional, from across the world.
Copyrights & Usage Rights:
Entrants must be the sole author and owner of the copyright for all images entered and will retain thecopyright in their images. If Wisden or MCC wish to reproduce animage beyond the uses set out in paragraph11 above, Wisden or MCC, as the case may be, shall makeseparate arrangementswith the relevant photographer.
Theme: