World Nature Photography Awards 2022
World Nature Photographer of the Year takes home a cash prize of $1000
Deadline: 30 June 2022
Entry fee: £25
Submit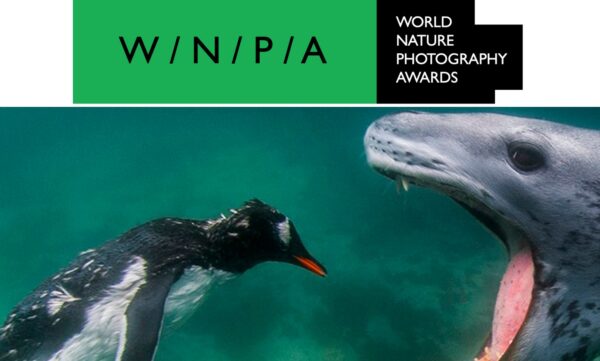 Celebrating the world's best nature photographers, as they highlight the wonders of our planet
When great science and great art combine, amazing things can be achieved. That's the philosophy behind the World Nature Photography Awards, a global nature and wildlife photography contest for planet Earth.
Our vision is of a planet in which climate change has been reversed and man's relationship with the planet shifts to be one of protection rather than plunder.
We believe in the power of photography to put a spotlight on the majesty and wonder of the natural world around us, reminding us to take action now to secure a better tomorrow for us all.
The mission of the World Nature Photography Awards is to celebrate the world's best nature photographers whilst showcasing nature's beauty to a wider audience. And, what's more, to show our commitment to the planet, we plant a tree every time someone enters the competition.
This are 14 categories within the WNPA, so there's plenty of opportunity to share your wonderful work. From landscape photography, to animals in their habitats, photojournalism and humans' interaction with nature, the stage is set for you to share your vision of the natural world with us.
Prizes:
The highest scoring photographer across all categories in the competition not only wins the title of World Nature Photographer of the Year but also takes home a cash prize of $1000.
Eligibility:
The competition is open to both amateur and professional photographers from any country in the world. Entry is permitted by anyone 18 years of age or older
Copyrights & Usage Rights:
For winning images, copyright holders grant WNPA unlimited non-exclusive use of high-resolution images for activities in all media, including social media, online and print, in relation to the contest and all promotional activities without any remuneration.
Theme: