World on the Pause 2020
Tell us the story about the World on Pause, about You on Pause!
Deadline: 30 September 2020
Entry fee: Free
Submit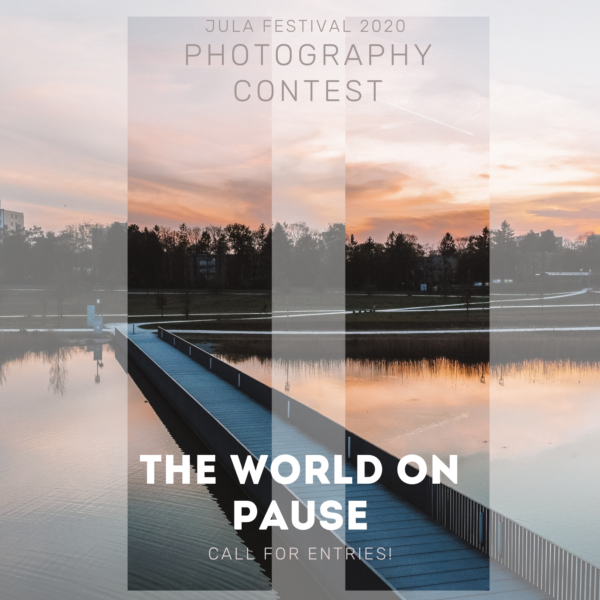 The world is changing at a crazy speed, dictating us a certain information framework of the world and personal character. Unexpected stop-frame figures as a reminder that sometimes you need to stop, appreciating the moment of silence and the joy of a coming meeting. Being in a state of waiting and rethinking, ready to restart to a new level, we understand that there is no progress without an interruption. Life is not an always playing record, it is characterized by respites and pauses, whereas you look at the world, and it looks back. If you have your life story in the year of absolute surprises, serious challenges and human non/indifference, we will be very happy to hear it.
Benefits of your participation:
- Within 5 days your best picture will be presented to our large international audience
- The possibility of a new self-expression in the form of a master class (optional)
- The prizes from our sponsor.
Terms of participation:
- Maximum number of photos: 10
- Application deadline: 30st September 2020
- Photo resolution: minimum 3000 pixels
- File type: JPEG.
Prizes:
Our sponsor SMEG - Italian company of innovative household appliances - would be glad to hand you the winner prise!
Eligibility:
Open to all photographers worldwide whether professional or amateur.
Copyrights & Usage Rights:
All rights belong to the participant.
Contestants must have undeniable rights to the photos sent.
Participants and people depicted in the photos agree with the publication of the photos and texts placed on social networks and on the festival's website.
The participants agree to sell the photos during the festival, the proceeds will be used for charitable purposes.
Extremist and pornographic photographs, as well as violent photographs, are prohibited.
Theme: