World Press Photo 2021
The World Press Photo of the Year: 5,000 €
Deadline: 12 January 2021
Entry fee: Free
Submit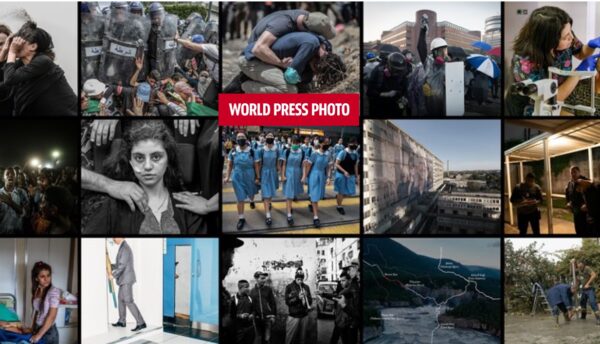 The contest is organised by the World Press Photo Foundation, an independent, non-profit organization based in Amsterdam, Netherlands.
" Since 1955, the World Press Photo Contest rewards photographers for the best single exposure pictures contributing to the past year of visual journalism. Whether entered as singles or stories, these pictures are judged in terms of their accurate, fair, and visually compelling insights about our world.
There are eight categories:
• Contemporary Issues
Single pictures or stories documenting cultural, political or social issues affecting individuals or societies.
• Environment
Single pictures or stories documenting human impact, positive or negative, on the environment.
• General News
Single pictures or stories reporting on news topics and their aftermaths.
• Long­-Term Projects
A project on a single theme that has been shot over at least three different years.
• Nature
Single pictures or stories showing flora, fauna and landscapes in their natural state.
• Portraits
Single pictures or stories of individuals or groups either in observed or posed portraits.
• Sports
Single pictures, stories or portfolios that capture individual or team sports.
• Spot News
Single pictures or stories witnessing news moments or immediate events.
All pictures entered to the singles and stories category must have been shot in 2020.
Pictures can be submitted whether or not they have been published.
Prizes:
The World Press Photo of the Year: 5,000 €
The World Press Photo Story of the Year: 5,000 €
All nominated photographers of the photo contest receive:
• Inclusion in the annual World Press Photo year-long worldwide exhibition
• Inclusion in the annual collectible yearbook, available in multiple languages with a worldwide distribution of more than 30,000
• Publication in the online collection and a personal profile on World Press Photo's website
Eligibility:
The World Press Photo contest is only open to professional photographers. Every entrant needs to provide a document with a valid date that proves their current professional status.
Copyrights & Usage Rights:
We will use winning images for the production of our book and exhibition.
Theme: