Yosemite Renaissance 34
$5,000 in cash awards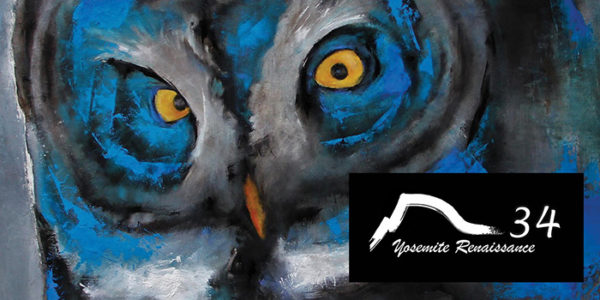 If you are an artist inspired by Yosemite, amateur or professional, this is a fabulous opportunity to share your vision! Yosemite Renaissance offers artists inspired by Yosemite and the California Sierra Nevada a unique opportunity to display their work.
For over 150 years, artists have played an important role in the establishment of our state and national parks, inspiring people to visit iconic natural sites, and to protect our natural resources. Yosemite Renaissance is dedicated to this ideal. The exhibit opens at the historic Yosemite National Park Museum Gallery in the heart of Yosemite Valley, then travels to other art centers across California. The exhibit includes painting, photography, printmaking, textiles, sculpture, ceramics and more.
$5,000 in cash awards will be announced at the opening reception at the Yosemite National Park Museum Gallery.
Subject matter must be related to the landscape, environment, wildlife and people of Yosemite National Park and the California Sierra Nevada region. Both representational and non-representational submissions are allowed. We encourage artists to celebrate the beauty of nature, but also to consider ecology, biology, history and other scientific, political, and cultural subjects.
One of the goals of Yosemite Renaissance is to encourage innovation. In addition to mastery of traditional media, personal vision and style, jurors will also consider the use of new tools, technologies, materials, and approaches.
The nexus of the exhibit is Yosemite, but the scope of the show is much wider. The California Sierra Nevada range is home to three national parks, twenty wilderness areas, two national monuments, and thousands of acres of rugged peaks, deep valleys, forests, lakes and streams. If your work is inspired by these places, it will be considered.
Yosemite Renaissance is supported by Mariposa County, Ansel Adams Gallery, Visit Yosemite Madera County, and the National Park Service.
Visit yosemiterenaissance.org to view the prospectus and apply!
Yosemite Renaissance 559-683-5551 info@yosemiterenaissance.org
Prizes:
$5,000 in cash awards
Eligibility:
International
Copyrights & Usage Rights:
Copyrights and Usage rights are the responsibility of the individual artist.
Theme: