Love In London 2020
A Visual Campaign To Spread Love Across The Capital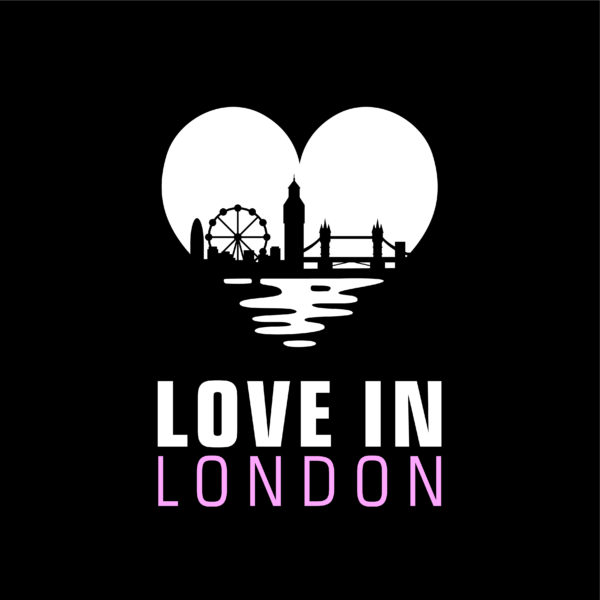 Love In London is a photo and video competition set up to celebrate love, diversity and unity in the Capital. This city-wide campaign aims to promote positivity and happiness by uniting the city in a wave of love of by asking the public to submit their images celebrating love and displaying them on billboards across the capital.
First established in 2018, the competition was set up by CLiKD Dating App in order to promote love and positivity in a testing year for London which saw the Grenfell disaster and Terrorist attacks. The campaign inspired the capital seeing hundreds of entries and an outpouring of support and donations from individuals and companies across London. In the end the winning photo, Scott Hamilton's "Snuggle", received coverage in 17 countries, promoting the capital's status as a champion of LGBT rights (see previous Love in London Winners).
Returning for 2020, Love in London is looking to build on the sentiment of the original campaign and is raising funds for leading UK relationships charity Relate supported by their media partner TimeOut, as well as many other London companies including Getty Images, Pretty Little London and Design My Night amongst others.
Not only raising spirits with the competition but also raising funds, a £3 contribution will go to Relate with each entry. Relate is the leading relationships charity and the largest provider of relationship support in England and Wales. Offering counselling, information, mediation and support to individuals, couples and families, they work face-to-face, online and on the phone with people of all backgrounds and sexualities at all stages of life.
The competition has six categories including: Love London, Love What You Do, Love Your Community, Love Your Partner, Love Your Friends and Love Your Animals. Photos will be judged by a panel of judges, and this year sees the addition of a new video category.
There are up to £5000 worth of prizes on offer, with winning photos set to be displayed across London billboards. The competition closes on the 3rd of March with applicants encouraged to enter via the Love In London website.
Prizes:
£5000 worth of prizes to be won including:
- Winners having their photos in online publications.
- Winners having their photos displayed on billboards.
- Camera Equipment.
- Camera Software.
Eligibility:
Applicants must be over the age of 13
Copyrights & Usage Rights:
The photographer/videographer retains all copyright to their submitted images/videos.
By entering this competition you agree to share your contact information with Relate and Love in London Limited. Your contact details/email will only be used for correspondence relating to this competition.
Your name and location may be used in promotional materials to announce the winner and for follow up.
All work entered must be the photographer's/videographer's own. Entrants also guarantee that all copyrights corresponding to the work submitted in their name are theirs.
Entrants certify that they have received in written form appropriate release from all models and persons featured in the work they submit.
Submissions should not defame, libel, or slander anyone or any entity, and should not contain
offensive, vulgar, obscene or profane content.
At the organiser's discretion, photos and videos from category winners will be displayed on billboards across London as well exhibited by Time Out magazine.
Failure to produce a print-ready high-resolution image appropriate for printing, billboards and
exhibition will forfeit the right to win or be short-listed for the competition, or receive any prizes or promotion.
Failure to produce a high-resolution video - appropriate for billboards and use in an exhibition - will forfeit the right to win or be short-listed for the competition, or receive any prizes or promotion. Copyright in all images and videos submitted for this Competition remains with the respective entrants.
However, in consideration of their providing the Competition, each entrant grants a worldwide,
irrevocable, perpetual licence to Relate and Love in London Limited to feature any or all of the
submitted images and videos in any of their publications, their websites and/or in any promotional material connected to this competition and Relate's activities.
All costs associated with both the printing and distribution of materials relating to the competition, including costs associated with the private view, will be covered by the organisers, with no liability for the Photographer.
The Photographer gives Relate and Love in London Limited the right to print two copies of the
winning image which will be signed by the photographer, one to be auctioned by the charity to raisefunds for Relate and two more copies to be retained by the Charity and Love in London for noncommercial use, which may involve future sales in order to raise funds for Relate.
Travel costs for attending the private view, or any subsequent activities of the
photographer/videographer relating to the competition and exhibition will be the responsibility of the photographer/videographer.
Theme:
Urban People Multi-categories Landscape Nature Cityscapes Architecture